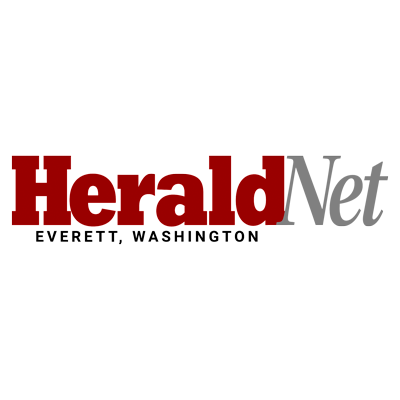 Food Truck Fridays: The Washington State Food Truck Association teams up with the Port of Everett to bring food trucks to the Port of Everett Marina from 11:30 a.m. to 1:30 p.m. Fridays through September. A variety of food trucks park in the South Marina parking lot between Port Gardner Landing and Marina Village at 1205 Craftsman Way, Suite 200, Everett. Visit www.wafoodtrucks.org/port-of-everett-navy-base or www.portofeverett.com/marina/marina-events-calendar to see which trucks will be there each week.
Farm to Table: Kristoferson Farm is partnering with Eagle Harbor Wine Co. for its monthly dinner at 6 p.m. July 14 at its century-old barn, 332 NE Camano Drive, Camano Island. The menu will feature Eagle Harbor Wine Co.'s wine and food grown on Camano Island farms. Reservations are required. New wineries, vineyards and cellars are featured each month. Upcoming dinners are Aug. 18 (Armstrong Family Winery), Sept. 15 (Knudsen Vineyards) and Oct. 20 (Damsel Cellars). More at www.facebook.com/KristofersonFarm.
Food Truck Tuesdays and Thursdays: Food trucks are returning to Wetmore Avenue from 11 a.m. to 2 p.m. on Tuesdays and Thursdays next door to Everett City Hall, 2920 Wetmore Ave. On June 28, Stick it Or Stuff It is selling garlic fries, beef kielbasa and marinated streak. Find out which trucks will be there each week at www.bestfoodtrucks.com/lots/profile/822.
Buffet brunch: The Camano Island Yacht Club is hosting a buffet brunch from 9 a.m. to noon July 8 at the club, 129 N. Sunset Drive, Camano Island. The menu includes bacon, sausage, scrambled eggs, hash browns, blueberry pancakes and sweet rolls. Cost is $11 for adults and $5 for children under 9; omelettes are $1 extra. Proceeds support the club's events and community service. Call 206-931-3658.
Email event information for this calendar with the subject "Food" to features@heraldnet.com.
<!–
–>
<!–
–>
Source link