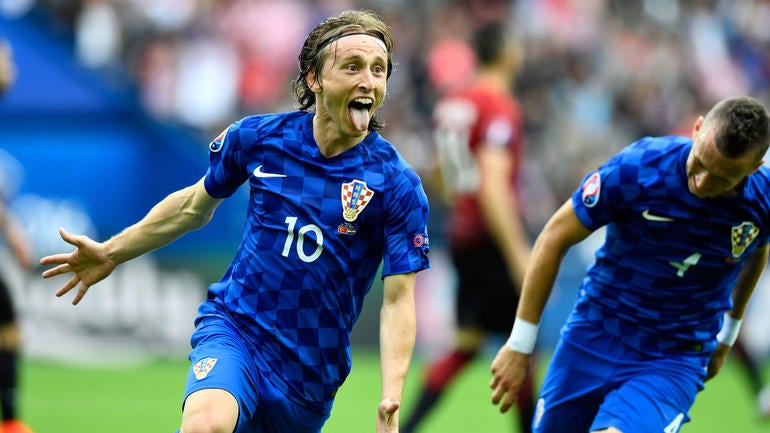 A berth in the 2018 World Cup final will be at stake when Croatia takes on England at 2 p.m. ET on Wednesday. England is No. 12 in the FIFA World Rankings, while Croatia is No. 20, and each team has had epic victories in knockout play to get here. England turned away Radamel Falcao and Colombia on penalty kicks before ousting Sweden 2-0 in the quarterfinals. Croatia slipped past Denmark on penalty kicks and then eliminated Russia on penalties in the quarters.
Sportsbooks list England at +135 on the money line, meaning a $100 bet to win would return $135. Croatia is going off at +230, while a draw in regulation returns +220. On a two-way play (winner including extra time), England is -165 and Croatia is +135. The Over-Under for total goals scored in this 2018 World Cup match is 2.
Before you enter your 2018 World Cup picks for Croatia vs. England, you need to see what European football expert David Sumpter has to say. Sumpter is an applied mathematician and author of "Soccermatics," a book that explains how math works inside the sport. Together with other experienced analysts, Sumpter developed the powerful Soccerbot model.
The Soccerbot reads current odds and all team performance data, calculates key metrics and predicts upcoming matches. In nearly three seasons since its inception, the Soccerbot is up an incredible 1,800 percent on bookmakers' closing odds.
The model is crushing the 2018 World Cup knockout stage. It correctly predicted draws in regulation for Spain-Russia (+280), Croatia-Denmark (+225) and England-Colombia (+215) and was all over France beating Uruguay in regulation to reach the semifinals, not to mention Brazil and Belgium cruising in the Round of 16. Earlier, the model nailed draws for Argentina-Iceland (+385) and Brazil-Switzerland (+360) and predicted Iran upsetting Morocco at +275, just to name a few of its big calls. Anyone who has followed it is way, way up.
Now, the Soccerbot has digested the film, crunched the numbers and broken down every single player on the Croatian and English rosters. The model has released a very strong money-line pick, which it's sharing over at SportsLine.
The model knows England finished second in Group G after a loss to Belgium. It allowed a stoppage-time tally to Colombia before winning on penalty kicks. It then conquered the Swedes in the quarterfinals, putting the match out of reach when Dele Alli scored in the 58th minute for a two-goal lead.
England hasn't conceded more than one goal in any game in Russia 2018. England's Harry Kane has six goals, the most by any Englishman at a World Cup since 1986, when star striker Gary Lineker tallied six in Mexico. England's lone World Cup title came back in 1966.
The model also knows Croatia has never gotten to a World Cup final, but did make it to the semifinals in 1998, when it lost to eventual champ France. In its last three World Cup trips, the Croatians have failed to advance out of group play, notching a total of two victories.
Croatia has multiple players who can score in the box. Luka Modric scored a goal in his first two matches against Nigeria and Argentina. And Ivan Perisic scored the game-winner against Iceland that allowed his squad to claim Group D.
So which hungry squad wins on Wednesday? Visit SportsLine now to see the strong Croatia-England pick, all from a European football expert whose powerful model is up 1,800 percent in less than three years.
Source link