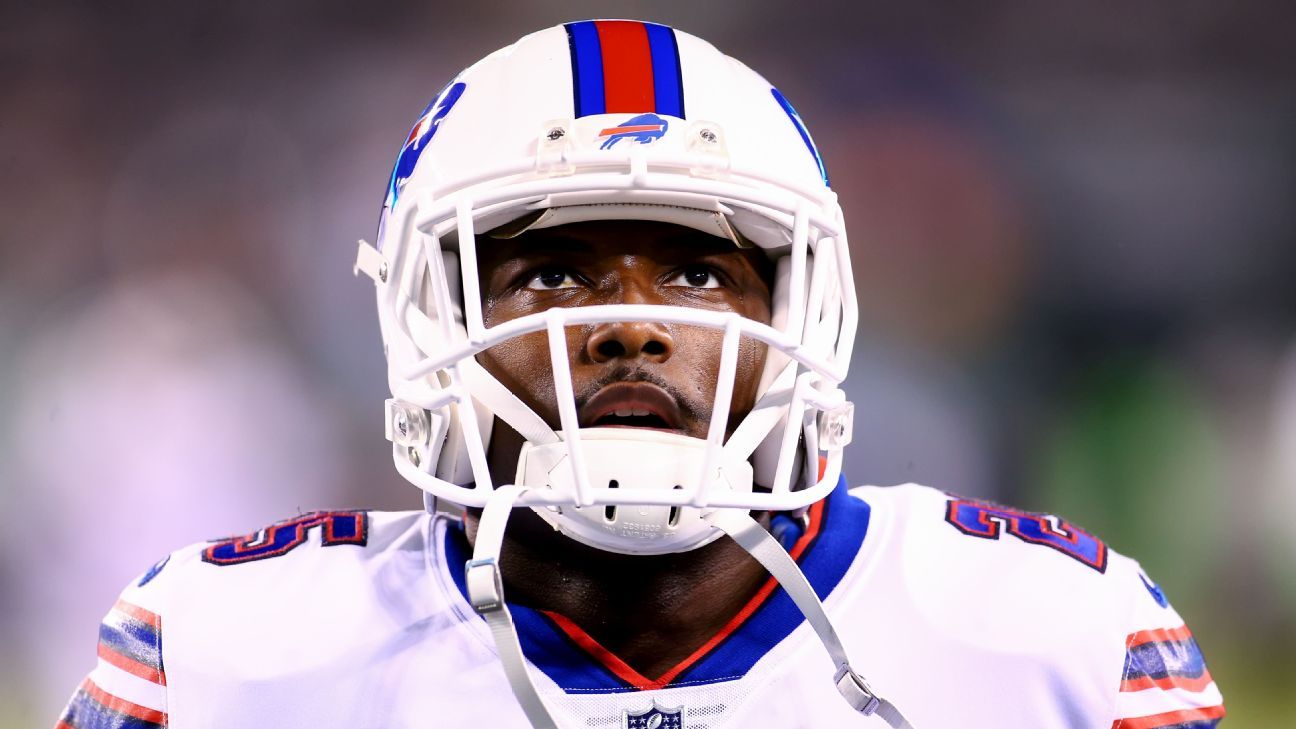 The Buffalo Bills and the NFL are investigating allegations made against LeSean McCoy by an unidentified woman on Instagram, claims which the star running back has denied.
An unidentified Instagram user posted a graphic image Tuesday morning of a woman, identified as the user's friend, with cuts and bruises on her face along with a message that accused McCoy of being responsible for the woman's injuries. The post, which has been deleted, also included allegations that McCoy beat his son, beat his dog and used "illegal steroids."
In response to an ESPN and ABC News inquiry into McCoy and the alleged victim, police in Milton, Georgia, released a statement saying they were investigating an early morning home invasion in the Atlanta suburb that sent an unidentified woman to a local hospital with unknown injuries. Police also said a second woman sustained a minor injury during the incident.
"The preliminary investigation indicates that this residence was specifically targeted by the suspect or suspects, and not a random incident," police said in the statement. "When officers arrived they found one victim who had been physically assaulted by a lone intruder. During the altercation, the suspect demanded specific items from the victim."
Police did not identify any suspect in what was termed an active investigation. Property records for the street of the incident identified by police show a parcel is owned by "LKM Trust Agreement," which are McCoy's initials, with a Buffalo mailing address.
Earlier Tuesday, a woman who called herself a friend of the victim posted to Facebook alleging there were "dudes" sent to the victim's house and she was pistol-whipped and robbed.
McCoy, who has been training in Miami this summer, released a statement Tuesday following the unidentified woman's Instagram post that denied the accusations.
The NFL said in a statement they were reviewing the matter. The Bills released a statement saying they were in contact with McCoy and the NFL and continued to gather information.
Information from Aaron Katersky of ABC News is included in this report.
Source link