The Ontario College of Trades, which regulates trades and reports to the Ministry of Training, Colleges, and Universities, said the focus of training in the hairstylist program is on hair type, rather than ethnicity.
"The standards recognize different hair types (such as super curly) and the different physical attributes of hair (such as diameter and density)," said spokesperson Ann-Marie Colacino.
Regardless of how it's classified, Gibson says people are still leaving hairdressing school without proper understanding of how to cut black hair. He says he's often brought into trade schools to teach barbering skills for a day — and then, many of those students come to him for further instruction after graduating from their official program.
"People graduate, and they leave, and they still don't know how to cut hair — because they were taught by hairstylists and hairdressers," he said.
The grouping of barbering and hairdressing dates back to 1991, when it was introduced by the then-NDP government. It was reinstated in 1998 by the Mike Harris government, and again when the Ontario College of Trades was formed in 2009.
The Liberal government opened a consultation back in 2013, which was supposed to determine whether there was interest among the profession to create a distinct barbering trade.
However, it's impossible to know the results of that consultation, or where the situation stands at the province today, as the Ministry did not respond to questions on the issue.
The Spectator requested information about why the ministry hasn't created a category for barbers, and the results of the consultation process, but Ministry spokesperson Tanya Blazina provided only the following response: "The minister is currently getting briefed on all the files in her new ministry and looks forward to accessing the needs of all Ontarians."
"This is the most frustrating part," said Gibson. "They say, 'It's under review and we're looking at it.' They're not looking at it."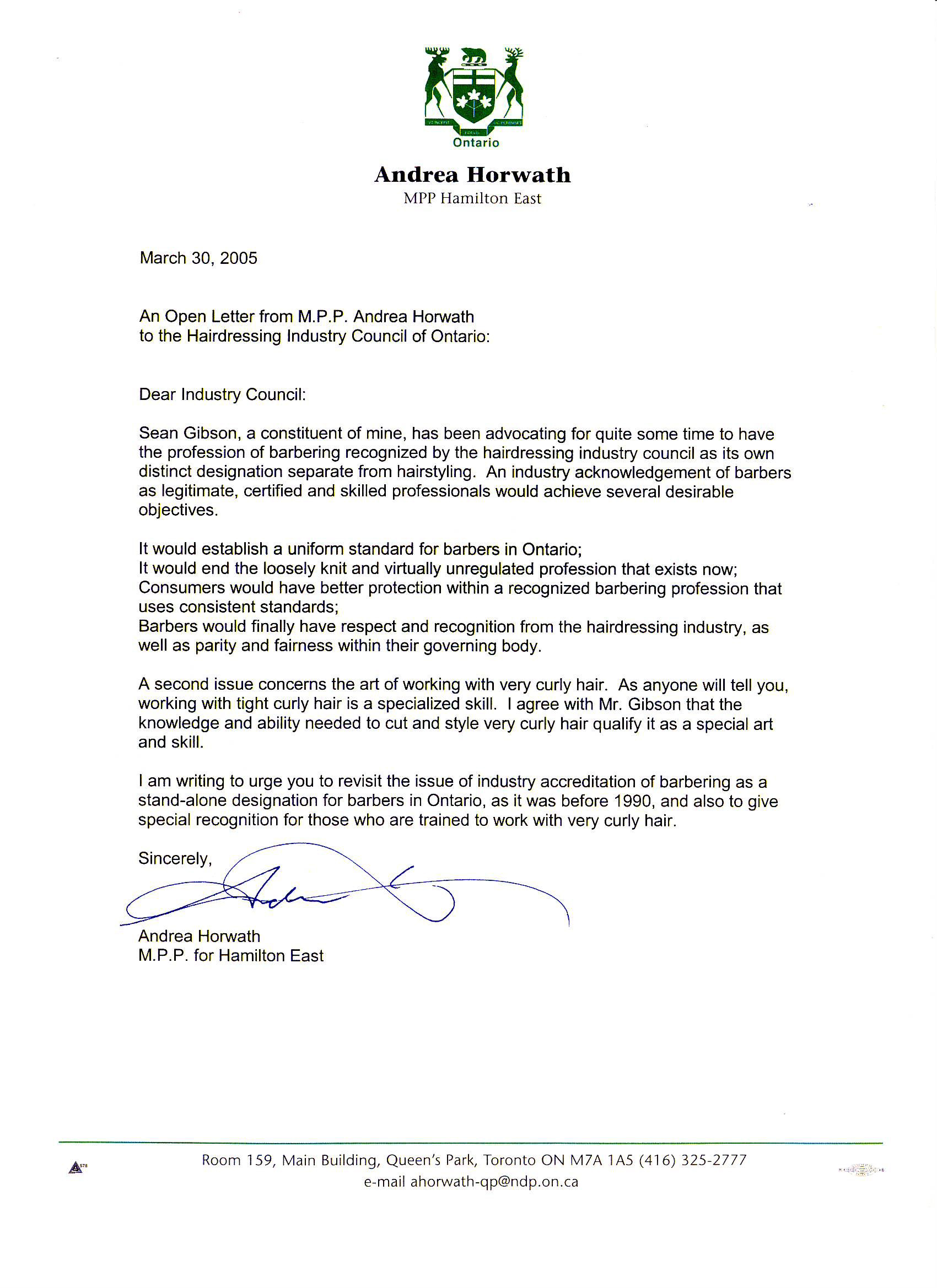 ereilly@thespec.com
905-526-2452 | @EmmaatTheSpec
905-526-2452 | @EmmaatTheSpec
Source link