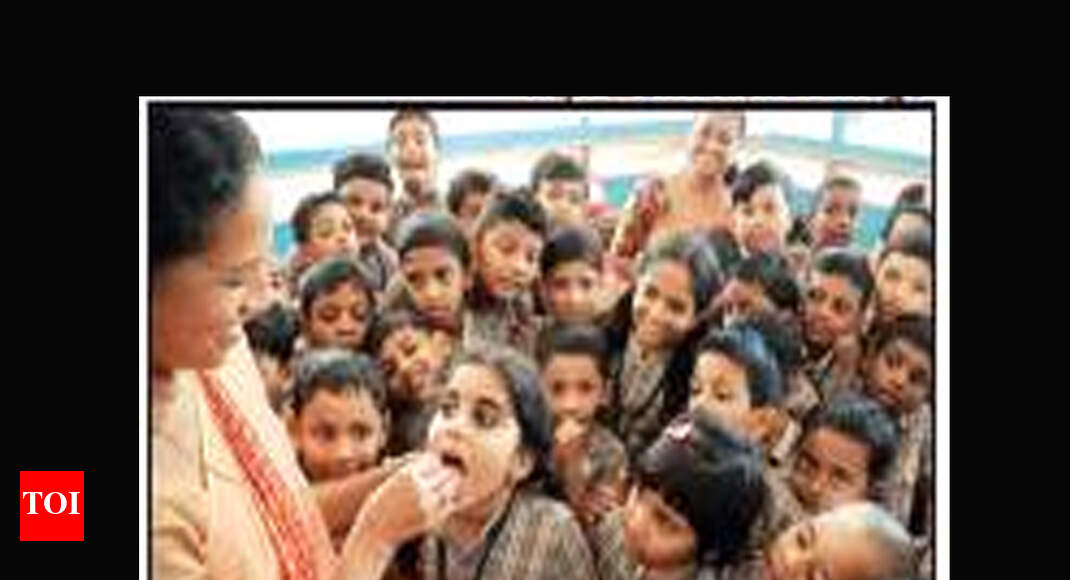 LUCKNOW: Over 16.7 lakh kids and teens in the state capital would be administered deworming tablets by the district health office from August 10 as part of the National Deworming drive which would be inaugurated by deputy chief minister Dinesh Sharma on Wednesday.
As per health department data, 76% children in 1-19 years age-group in Uttar Pradesh have worm infestation translating into a whopping 7.01 crore persons across 75 districts of the state. The number of such children in Lucknow is 16,71,463.

"Intestinal worms have been identified as the chief reason for iron deficiency anaemia. Deworming tablets would be distributed free in all schools and anganwadi centres on August 10 to counter the problem," said chief medical officer Lucknow Dr Narendra Agarwal. Data shows that 76% children in state have intestinal worm infestation, which can be treated with albendazole tablets. Experts point out that India has the highest number of soil-transmitted helminth infections — the most common type worldwide.

"Worm infestation contributes to iron deficiency which, in turn, leads to poor brain development. It is responsible for malnutrition, anaemia, overall development and recurrent abdominal pain," said Dr Sanjay Niranjan of Indian Paediatric Association, UP chapter.

Source link