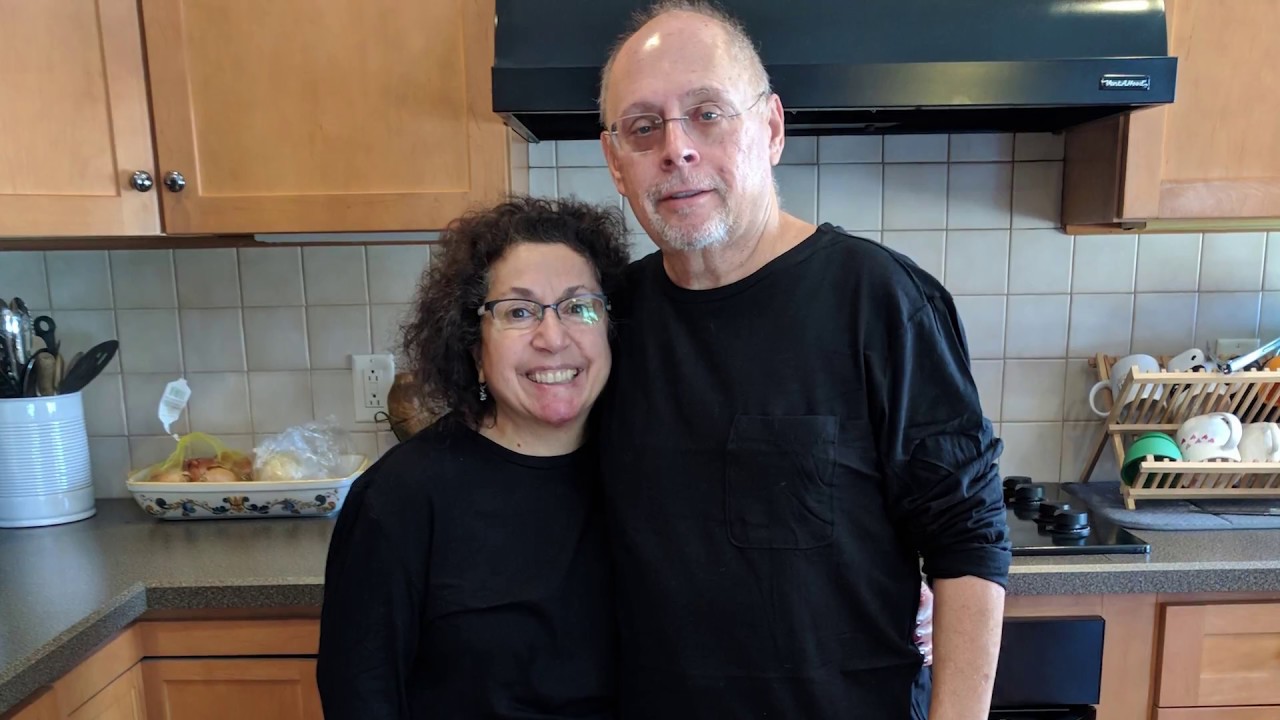 Mark Rakowski never worried about his health — or paid much attention to it at all.
Today, after several serious health scares, that mindset has changed.
Despite having insulin-dependent diabetes and colitis, Rakowksi put his health on the back burner until the fall of 2016, when serious abdominal pain and a suspected kidney stone landed him in the hospital emergency room.
LISTEN UP: Add the new Michigan Medicine News Break to your Alexa-enabled device, or subscribe to our daily audio updates on iTunes, Google Play and Stitcher.
A CT scan verified the kidney stone as well as liver abnormalities. Rakowski, who works as an information technology manager, wasn't overly concerned by the diagnosis.
The turning point came early in 2017 when a second CT scan revealed even more damage to Rakowski's liver. He was seen at the Michigan Medicine Liver Transplant Clinic, where doctors discussed possible liver failure and cirrhosis.
Shocked by these words, the Milan, Michigan, resident embraced his doctor's advice to lose weight, eat more healthfully and reduce his alcohol intake.
This was only the beginning of the journey.
Rakowski, then 60, was referred to Michigan Medicine's Metabolic Fitness Program (MetFit), where he met with exercise physiologists, nutritionists, meditation specialists and like-minded patients.
The goal: make lasting lifestyle changes to lose weight and reclaim his health.
The right fit
The MetFit program — which combines supervised workouts, nutrition education, stress management and strategies for behavior change — requires a physician referral and includes 12- and 24-week options.
Rakowski was immediately on board for the 24-week program.
"I wanted to do anything I could to potentially improve my situation," he says. In addition to improving his liver function, Rakowski wanted to reduce his dependence on insulin and enhance his overall health and fitness.
MORE FROM MICHIGAN: Subscribe to our weekly newsletter
He began working out, paying close attention to his daily food intake and giving up drinking entirely.
"Within two to three weeks, I felt better," Rakowski says, noting that his dependence on insulin started to drop. He lost weight, too.
The situation isn't unusual.
"We often work with patients who have tried other methods of weight loss," says Kim Petrovic, a clinical exercise physiologist with MetFit. "They lose the weight and over time it returns, often with a few more unwanted pounds.
"Our program encompasses a complete lifestyle change. When I met Mark Rakowski, he knew he had to make changes in his life but most importantly, he was ready," Petrovic notes. "I think knowing that this was a lifestyle change is what helped him and so many others succeed in this program."
Source link