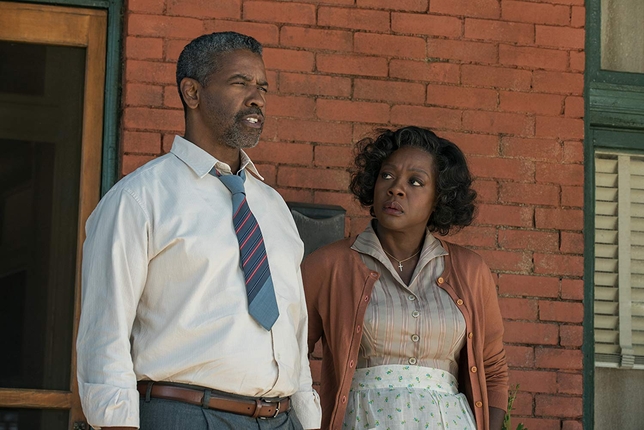 Photo Source: Paramount
Looking for roles for your child? Or are you a young teen on the hunt for some great roles? We've got parts currently casting for kids across the nation, including an opportunity to appear in a stage production of the recent Oscar-nominated film "Fences," by August Wilson. Dive into these opportunities and discover the great roles for young actors.
"FENCES"
August Wilson's "Fences" is casting several roles for adult actors, as well as a role for a black male actor, aged 7–11, to play Raynell. There will be an Equity open call on Sept. 17 in Washington, D.C. Rehearsals begin on Aug. 27, 2019, and the show runs from Sept. 27-Oct. 27, 2019 in Washington, D.C. Pay is $914 per week under the Equity Non-Rep LORT B Agreement. Apply here!
"ON YOUR FEET"
The SETA tour of "On Your Feet," the Broadway musical based on the lives of Gloria and Emilio Estefan, is casting actor-singers for possible replacements. In addition to a range of adult roles for many genders and ages, the tour is casting a young female actor, aged 10–12, to play Young Gloria. The character is Cuban and innocent, but smart and self-reliant. She's slightly sad but always full of hope. Talent must speak fluent Spanish and sing well. Young male talent, aged 8–12, is wanted to play young Emilio and Nayib, Gloria's son. He must be a strong dancer and speak fluent Spanish but does not need to sing. Equity principal auditions for the currently-running tour will take place on Sept. 13 in NYC. Pay is $859 per week minimum ($55 per day single occupancy, $73 per day double occupancy) under the Equity Short Engagement Touring Category 2 Agreement. Apply here!
FLORIDA RESORTS COMMERCIAL
Wyndham Destinations vacation resorts based out of Orlando, Florida, is casting for an upcoming commercial. Four leading roles are open for kids, aged 18 and under. Two male roles are open for kids, aged 8–12. Two female roles are also open, one for a teen, aged 14–17, the other for slightly younger talent, aged 11–15. Shooting takes place in late September at a Wyndham resort in Florida. The gig pays $400–$750 per day, open to negotiation at the time of casting. Apply here!
"CAN'T STOP THE SURF"
A camp-style summer film, "Can't Stop the Surf," is casting two parts for teen boys. The film follows the efforts of a few locals to save surfing in a small town after a boy washes up on the shore with hearing loss. Two roles are open for Caucasian boys, Richie, for male talent, aged 11–17, and a boy in a PSA, aged 10–17. The film is shooting in Los Angeles with a tentative start date of mid-September. The roles are paid. Apply here!
Check out Backstage's kids auditions!
[embedded content]
Source link