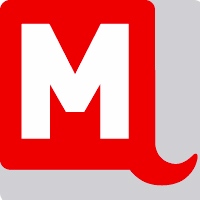 A Worcester man admitted in federal court to having six sham marriages, a ruse he took part in to help women obtain immigration status.
Peter Hicks, 58, pleaded guilty to one count of marriage fraud in U.S. District Court Tuesday.
Authorities say Hicks had six fraudulent marriages in order to evade immigration laws.
Robert Rice, special agent for Homeland Security Investigations, wrote in a federal affidavit that Hicks was suspected of engaging in marriage fraud in 2014. The investigator found Hicks was married to six women from Africa.
The marriages were between 2003 and 2013, federal records said.
"All six of the women were foreign nationals from sub-Saharan Africa," Rice wrote. "I confirmed each of the six marriages with the city or town clerks where each marriage license was obtained. I have five of the marriage licenses and have requested the sixth from Connecticut."
Hicks filed for immigration benefits for four of his six wives.
"During a routine interview as part of his application for benefits for a non-citizen spouse, Hicks admitted to marrying three of the women solely to obtain immigration benefits for them," according to the U.S. Attorney's office. "During a second interview with immigration officials, Hicks admitted that he was paid to recruit people for fraudulent marriages."
Hicks claimed he was involved in marriage fraud for 13 years and received money to marry undocumented African women in order to help them establish legal status in the United States. He claimed two men arranged the marriages. The federal records did not list the two men's names.
Authorities say Hicks, on at least one occasion, was still married to one woman when he married another woman.
"Hicks also fraudulently claimed on an immigration form submitted on behalf of one of his spouses, that he had only one former spouse and that he had only petitioned for immigration benefits for the one former spouse, when, in fact, Hicks had actually been married five times and submitted requests for immigration benefits for a number of his former spouses," investigators say.
Rice further stated in his affidavit that Hicks showed investigators photographs of U.S. citizens and their foreign-born spouses. Hicks claimed all of the marriages were shams.
Sentencing is scheduled for Dec. 4 in Worcester.
Source link