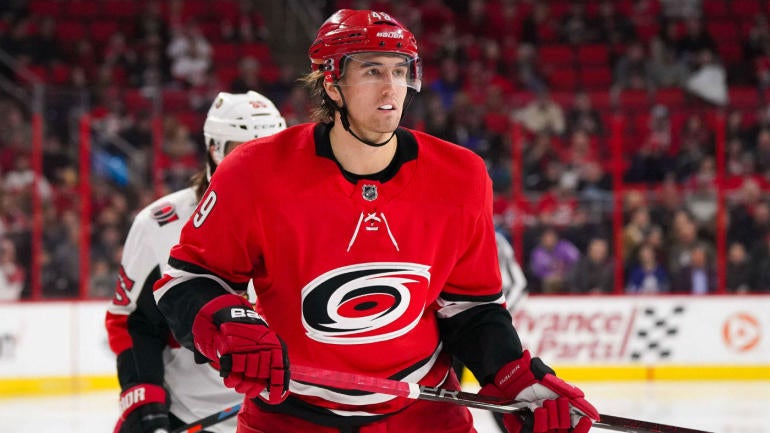 Hockey is dangerous, but it has nothing on meal prep. The Carolina Hurricanes said on Thursday that center Victor Rask, 25, will be out indefinitely after getting surgery on his right hand. According to the team, Rask "suffered the injury while slicing food in his kitchen."
The injuries occurred on Rask's ring and pinkie fingers. He just finished his fourth season in the NHL, in which he scored a career-low 31 points, 14 of which were goals. Rask has 157 points — including 62 goals — in his 313 games.
For the Hurricanes, it just raises more questions at a center position that was already full of questions. Behind Jordan Staal, there's precious little depth for the Hurricanes at the position, so they may need to make a move soon. Even though Rask's production was down last season, there aren't many options to replicate that production for now.
The Hurricanes open their season by hosting the New York Islanders on Oct. 4. The Hurricanes did a lot to bolster things on the defensive end this year, but it may be time to make an emergency move to get some offense — and a center who can facilitate the growth of thrilling rookie forward Andrei Svechnikov.
Source link