Apple finally swung the hammer this week, introducing the iPhone XS, XS Max, and XR, as well as the Apple Watch Series 4. We also found out when the company is set to release iOS 12, tvOS 12, watchOS 5, and macOS Mojave.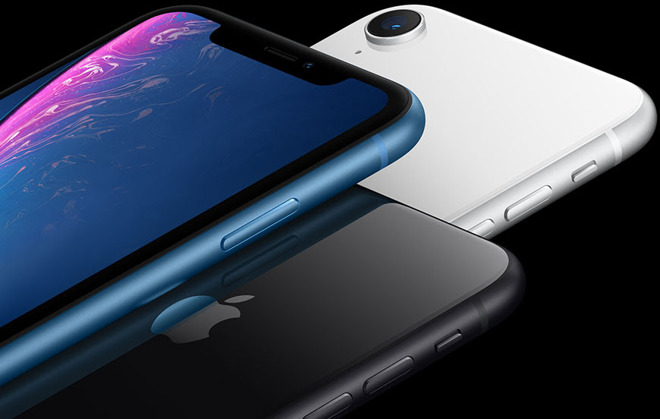 To keep up on the latest in the Apple world, download the official AppleInsider app, and subscribe to our email newsletter.
Here are the most popular news items and features:
For in-depth discussion of this week's hottest stories, listen to the AppleInsider podcast. Subscribe here, or stream the embed below:
A roundup of other top stories this week:
Apple makes first feature film buys in 'The Elephant Queen,' animated movie 'Wolfwalkers'
Review: Master and Dynamic's MW50+ 2-in-1 wireless headphones — move aside Beats Studio3!
'Carpool Karaoke' Emmy win marks first award for Apple's video content efforts
Apple faces iPhone ban in South Korea over patent infringement investigation
Qualcomm faces more antitrust scrutiny in Germany over iPhone modem lawsuits
Apple will testify on data privacy policies before US Senate on Sept. 26
Apple's watchOS 5 coming Sept. 17
Apple to ship iOS 12 on Sept. 17
Apple's tvOS 12 with Dolby Atmos, 'zero sign-on' coming Sept. 17
HomePod adds phone calls, improved Siri, search by lyrics in software update
Apple will release macOS Mojave on September 24
Apple's updates case lineup for new iPhone Xs, iPhone XR with fresh colors
Apple seeds GMs of iOS 12, tvOS 12 & watchOS 5, 11th macOS Mojave beta
AppleCare+ adds theft and loss protection for iPhone, starts at $14.99 per month
Apple discontinues sales of iPhone X, 6S, 6S Plus and SE
Apple drops bundled 3.5mm adapters from all new iPhones, sticks with 5W USB-A power
iPhone XS, XR hands-on: Max is large but light, XR shows major potential
iPhone battery prices to go up in 2019, but stay below pre-2018 levels
Nearly all mention of AirPower wiped from Apple's website, suggests further delays or abandoned product
Apple refreshes Apple Watch band lineup with new colors and styles
Review: Master & Dynamic MW07 truly wireless earphones are a premium version of AirPods
Apple raises AppleCare+ pricing for Apple Watch Series 4 to $79, introduces monthly payments
Apple investing to protect mangrove forest in Colombia to offset carbon emissions
Apple now accepting preorders of iPhone XS, iPhone XS Max and Apple Watch Series 4
Video: The iPhone XR versus the iPhone XS and iPhone XS Max: Which is right for you?
macOS Mojave fixes problems with DisplayLink multiple monitor drivers
Review: Marshall Kilburn II is a rugged portable speaker for your inner rocker
Apple pledges $1M to Red Cross as Hurricane Florence makes landfall
How dual-SIM works with Apple's iPhone XS & XS Max
Source link