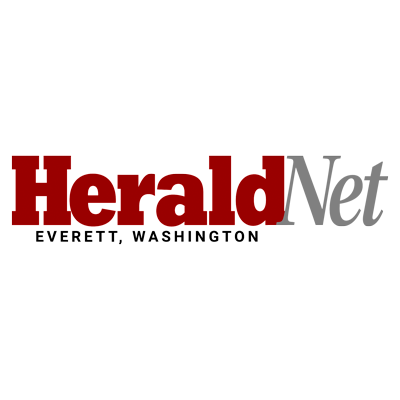 Arboretum tour: Tour the Evergreen Arboretum & Gardens with arboretum president Trevor Cameron from 6 to 7:30 p.m. Sept 25. Learn how volunteers transplant plants, decide what to keep and what new native species are popping up around their 10 themed gardens. Dress for the weather. Meet at Legion Hall in Legion Memorial Park, 145 Alverson Blvd., Everett. Register at Everett.eventbrite.com or by calling 425-257-8992. Registration is encouraged, but not required.
Everett Fall Home Show: The event promises more than 225 home improvement booths. It's set for Sept. 28, 29 and 30 at Angel of the Winds Arena, 2000 Hewitt Ave., Everett. Hours are noon to 7 p.m. Sept. 28, 10 a.m. to 7 p.m. Sept. 29 and 10 a.m. to 5 p.m. Sept. 30. Admission is $7 for adults and $6 for people 62 and older. More at www.everettfallhomeshow.com.
RainScaping Expo: Snohomish County is hosting an expo with workshops, talks and vendors featuring stormwater runoff solutions, services and products. Free. Seattle gardening guru Ciscoe Morris will give a talk on environmentally friendly gardening during the event. The expo is noon to 4 p.m. Sept. 29 at McCollum Park, 600 128th St. SE, Everett. Register at Everett.eventbrite.com or by calling 425-257-8992. Registration is encouraged, but not required.
Sky Valley Farm Festival: The festival is 11 a.m. to 4:30 p.m. Oct. 6 on River's End Cattle Ranch and Groeneveld Dairy Farm along Fern Bluff Road in Sultan. Features farm tours, wagon rides, horse rides, apple slingshot and roping lessons. Some activities have a fee. More at skyvalleychamber.com.
Permaculture: The Monroe Garden Club is hosting Christopher Case for a presentation on permaculture at noon Oct. 8 at Monroe United Methodist Church, 342 S. Lewis St., Monroe. Case will talk about the biological, social and technological implementations of permaculture to promote the health and sustainability of all living things. Case is a Wilderness Awareness School graduate, scientist and photographer. Donations for the Sky Valley Food Bank are welcome. For more information, call 425-345-6154 or go to www.monroegardenclub.net.
Trees of Snohomish: Celebrate fall with a guided walking tour of Snohomish trees in the city's historic district. The Green Snohomish Group is offering two tours starting promptly at 11 a.m. and 2 p.m. on Oct. 13. The event is free, but donations will be accepted. Meet at Looking Glass Coffee Shop, 801 First St., Snohomish. Call 360-348-7059 or email lyabadgley@comcast.net.
Bulb Fest: Help plant hundreds of spring flowering bulbs in the Everett Arboretum and Gardens and, in return, take a bag of bulbs home to plant in your own garden. Tools, bulbs and snacks provided. All ages welcome. Volunteers needed from noon to 2 p.m. Oct. 20 at Legion Memorial Park, 145 Alverson Blvd., Everett. Meet at the arboretum entrance. RSVP Required. Free to members, $10 non-members. Join online or the day of class. Join at www.evergreenarboretum.com or by calling 425-257-8597.
Get mushy: Snohomish County Mycological Society's annual wild mushroom show is set for 10 a.m. to 5 p.m. Oct. 28 at Floral Hall in Forest Park, 802 E. Mukilteo Blvd., Everett. The show features mushroom displays, kits, books and videos. Learn to distinguish more than 100 different species of wild mushrooms. Bring your own mushroom samples for identification. A class on mushroom identification is set for 1 p.m. The event is free, with donations accepted. More at www.scmsfungi.org.
Master Gardener Hotline & Diagnostic Clinic: Call 425-357-6010 to talk to a master gardener or visit Snohomish County's walk-in clinic at the WSU Extension office in McCollum Park, 600 128th St. SE, Everett. Hours are 9 a.m. to 4 p.m. Monday through Friday, through September. More at extension.wsu.edu/snohomish/garden/master-gardener-program.
Become a master: Master gardener training classes start in January. Research, educate, mentor and answer horticulture questions for the public in a collaborative environment. All training is open book and no memorization is expected. Training involves about 80 hours of classroom and workshop instruction held once a week on Thursdays through March. Tuition is $275, plus a volunteer commitment of 40 hours each year for two years on a variety of horticultural and environmental educational projects. Without the volunteer commitment, tuition is $775. More at tinyurl.com/y8srkp2y or 425-338-2400.
<!–
–>
<!–
–>
Source link