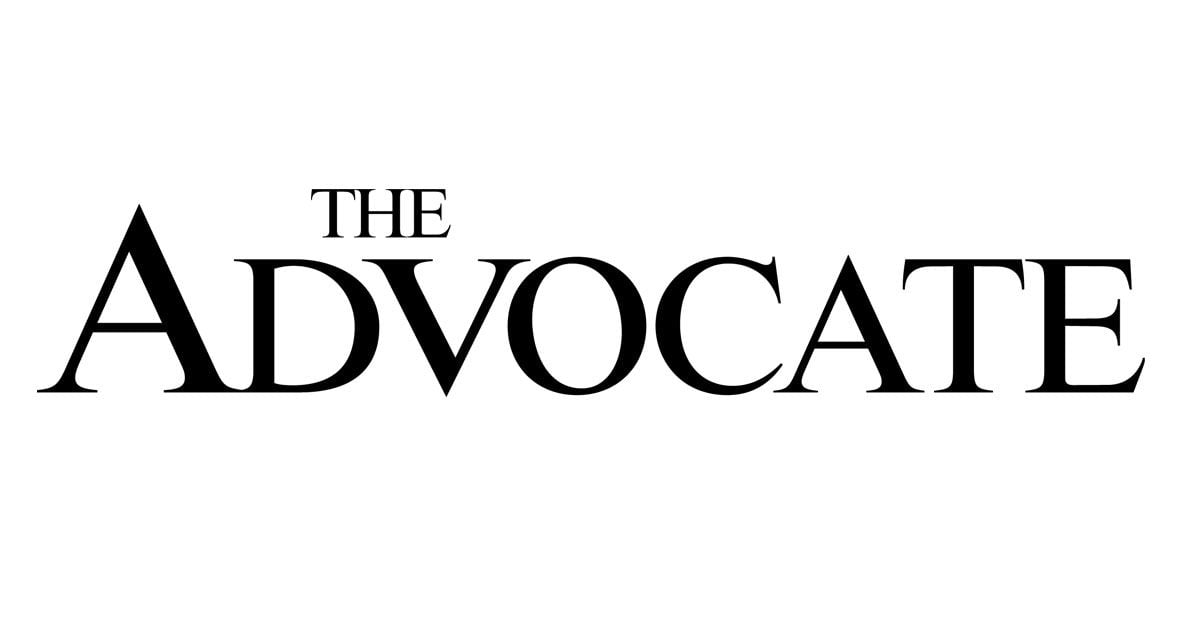 #inform-video-player-1 .inform-embed margin-top: 10px; margin-bottom: 20px;
#inform-video-player-2 .inform-embed margin-top: 10px; margin-bottom: 20px;
Civic Associations meeting
WHAT: The Federation of Greater Baton Rouge Civic Associations meeting
WHEN: 7 p.m. Thursday, Oct. 11
WHERE: East Baton Rouge Parish Main Library, 7711 Goodwood Blvd.
INFORMATION: Federation President Nancy Curry, (225) 315-1206, or visit fgbrca.org
DETAILS: Fred Raiford, Baton Rouge's director of transportation and drainage, and Rowdy Gaudet, assistant chief administrative officer for the mayor, will explain the impact of a proposed 30-year, half-cent dedicated sales tax, estimated to generate $912 million for 60 new transportation infrastructure projects, and designed to improve local traffic congestion. The proposed tax will be on the ballot Dec. 8. The Federation of Greater Baton Rouge Civic Associations is a nonprofit organization that functions in an educational and advisory capacity to local homeowner and civic associations.
Wedding show
WHAT: The Ultimate Bridal Show
WHEN: 1 p.m. to 4 p.m. Sunday, Oct. 14
WHERE: Old Governor's Mansion, 502 North Blvd.
ADMISSION: $10. Preregister by emailing weddingsbyallie@yahoo.com
DETAILS: A fashion show will be held at 3:15 p.m. in the rose garden. A grand prize honeymoon trip will be given away.
Arthritis Foundation fundraiser
WHAT: The Arthritis Foundation's First Bone Bash in Baton Rouge
WHEN: 7 p.m. to 10 p.m. Thursday, Oct. 18
WHERE: L'Auberge Casino, 777 L'Auberge Ave.
TICKETS/INFO: $100, arthser.ejoinme.org/MyEvents/2018BoneBashBatonRougeLA
DETAILS: Ticket includes open bar, dinner, live band, live and silent auctions and a Halloween costume contest. All proceeds go to the Arthritis Foundation's mission to find a cure for arthritis, which affects about 25 percent of U.S. adults, and to provide information, advocacy, science and community support.
CASA fundraiser
WHAT: The seventh annual Terracon Golf Benefit to benefit Capital Area Court Appointed Special Advocate Association
WHEN: 11 a.m. Monday, Oct. 22. Registration begins at 9:30 a.m.
WHERE: University Club of Baton Rouge, 15333 Memorial Tower Drive
REGISTER/INFO: For the tourney, call Lisa Smith with Terracon at (225) 239-2644 or email lisa.smith@terracon.com or register at casabr.org/terracon. For CASA info, visit casabr.org or call (225) 379-8598.
DETAILS: All proceeds support CASA, a nonprofit that recruits, trains and supervises community volunteers who advocate for abused and neglected children to help them reach safe permanent homes.
Breast cancer event
WHAT: Mammos & Mimosas, a brunch event hosted by Baton Rouge General
WHEN: 9 a.m. to noon Saturday, Oct. 27
WHERE: BRG's Bluebonnet campus,
COST: $20, which includes brunch, mimosas and mammograms. To register, visit brgeneral.org/mammos.
DETAILS: At the event, guests can enjoy a variety of foods, mimosas, music, local retailers and demonstrations in addition to having a private clinical breast exam and mammogram. Women in the U.S. have a 1 in 8 lifetime risk of being diagnosed with breast cancer. Mammograms can help find or detect breast cancer early, even before a lump can be felt. Annual mammograms are recommended for women ages 40 and older who do not have a family history of breast cancer. Mammograms should be accompanied by clinical breast exams, which will be performed by a Baton Rouge General physician at the event, while mammograms will be performed by a mammography technician from Baton Rouge General's Women's Center. In addition to food, drinks and screenings, Massage Envy, European Wax Center and Bra Genie and other local retailers will be at the event with product demonstrations and giveaways.
Fall arts fair
WHAT: Fall Arts Jubilee, hosted by the Remember Me Quilt Guild
WHEN: 9 a.m. to 3 p.m. Saturday, Oct. 27
WHERE: St. Paul's Lutheran Church, 2021 Tara Blvd.
ADMISSION: Free
DETAILS: The fair will have handmade and homemade items, including quilts, woodcrafts, original art, glassware, pottery, edibles, jewelry, purses, baby gifts, tote bags, bath items, embroidered items, Christmas decorations and more. Basel's Market Food Truck (associated with Calvin's Bocage Market) will be serving on-site.
Navy Seal Foundation fundraiser
WHAT: Sizzlin' For Seals Steak Cook-Off & Soiree events benefiting the Navy Seal Foundation, hosted by the Stabiler Foundation
WHEN: Saturday, Oct. 27. Cook-off starts at noon; soiree begins at 6 p.m.
WHERE: Live Oak Arabians Farm, 6300 Jefferson Highway
COOK-OFF: Entry fee is $200 for the Sizzlin' for Seals Steak Cook-off, sanctioned by the Steak Cookoff Association. Entrants will compete in steaks and frog legs categories. Cash prizes will be awarded for first through third place with the $5,000 grand prize for steaks and $300 first place for frog legs. To register, go to steakcookoffs.com.
SOIREE: The Sizzlin' for Seals Soiree will feature cocktails and a dinner of filet mignon and cracked lobster prepared by chefs from the Stabiler family of restaurants. There also will be a live auction and raffles, followed by live entertainment from the V-Tones. Dress is casual. Tickets are $250 per person. For more information on tickets and sponsorship opportunities, visit sizzlinforseals.home.qtego.net.
DETAILS: The Navy Seal Foundation provides immediate and ongoing support and assistance to the Naval Special Warfare community and its families.
#inform-video-player-3 .inform-embed margin-top: 10px; margin-bottom: 20px;
Source link