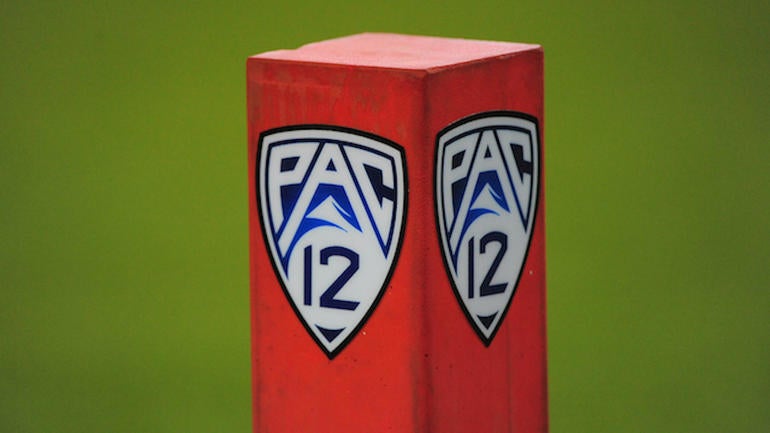 Pac-12 commissioner Larry Scott addressed a report from Yahoo! on Thursday that the conference's general counsel and senior vice president of business affairs, Woodie Dixon, interfered with a targeting review during a game between USC and Washington State in September.
"We've come to the conclusion that we made a mistake in our procedure," Scott told Yahoo on Thursday. "We want to eliminate any ambiguity from that."
According to the original Yahoo! report, Dixon, who is not a formally trained official, called into the Pac-12 replay booth and said he didn't think a targeting penalty applied to the play. In the official game report, Gary McNanna, who was the replay official in the booth for the game, wrote the following.
"The QB was on one knee when No. 45 came from the outside, lowered and led with his helmet to the head of the QB. Both the replay booth and the command center agreed this was a targeting foul, but unfortunately, a third party did not agree so the targeting was removed and we went with the ruling on the field of [roughing the passer] with no targeting. This didn't play well on TV. Reversed my stoppage for [targeting] to not [targeting]."
During a Thursday press conference, Scott said that while Dixon called into the replay booth, he did so to share his opinion. He wasn't trying to override the call of the officials.
"The initial conclusions I've come to. We've made mistakes in terms of our procedures of replay reviews. We've mixed administrative oversight with real-time replay calls & allowed for ambiguity about who makes the final call."
Scott also said there wouldn't be any punishment for anybody involved in the incident because he doesn't believe there were any bad intentions. He also said the Pac-12 would no longer allow conference leadership to be involved in the replay booth decision-making process.
Source link