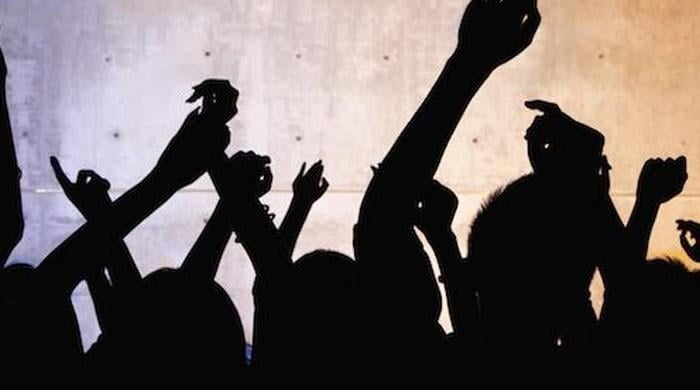 Hundreds of people bought tickets for Karachi 'Dirty Night' party: SP Suhaee Aziz
KARACHI: Authorities recently took into custody a man behind a social media campaign aimed at inviting people to a "dirty party".
The case was discussed on Geo Pakistan where Clifton SP Suhaee Aziz was the guest on Thursday.
The female police officer told the morning show hosts Huma Amir Shah and Abdullah Sultan that her department arrested Arslan for using social media in order to arrange an "immoral party" in the city.
Emboldened by the previous dance parties arranged in the past, Arsalan went on to invite people to an immoral party against Rs25,000 fee, she said.
Thousands of people were interested in the event while 800 people had paid the fee, according to the SP.
She said while the police do not intend to encourage moral policing, it won't tolerate such activities and move against elements indulging in immoral activities and selling drugs .
Asked what exactly does she mean by moral policing, she explained that the police is not allowed to harass couples by seeking marriage certificates when they go for outing .
She said the police also cannot enter a property unless a complaint is filed and warrant is received.
Sohai Aziz said the citizens can lodge their complaints by dialing 15 if they find themselves caught in such a situation.
When Abdullah Sultan, co-host of the morning show, drew her attention towards the problems people face while contacting the police on 15, the female officer gave a shocking answer that as many as 10000 calls are received on helpline on daily basis of which 9000 are prank calls.
She, however, said the authorities have come out with a solution to discourage the pranksters.
She said anyone making a prank call will have to pay a heavy fine as well as losing their outgoing phone service.
Earlier this month, police acted against Arsalan when he used Facebook page "Dirty Nights" to invite users to attend a party for indulging in lewd acts .
Source link