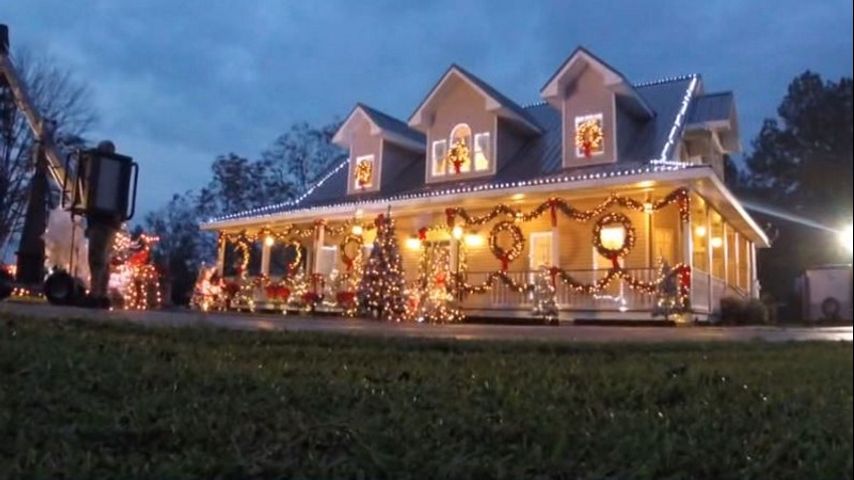 TANGIPAHOA PARISH – The Jenkins' family home in Amite has been transformed into a holiday wonderland, courtesy of the Hallmark Channel.
Christmas hasn't been the same since a tornado destroyed all of their decorations in 2016, which prompted Ken Jenkins to enter the Hallmark Channel's Holiday Home Decoration contest.
After being selected as finalists, the family won by receiving the most votes.
As winners, the Jenkins got interior designer and television personality Ken Wingard to redesign their home for the holidays.
"They're a strong family, great kids," Wingard said. "This is a beautiful, very traditional southern house with a wrap-around porch, so I wanted to honor that tradition in their house and their family, but I also wanted to give them something that was current for 2018."
In order for the family to be surprised, the Jenkins' weren't allowed to stay in their house as it was being decorated. Unfortunately, WBRZ wasn't able to speak with the Jenkins, but their family says they will be blown away.
"It's unbelievable," said Elaine Watts, Mary Beth Jenkins' mother. "I can't even fathom what they're going to think."
Source link