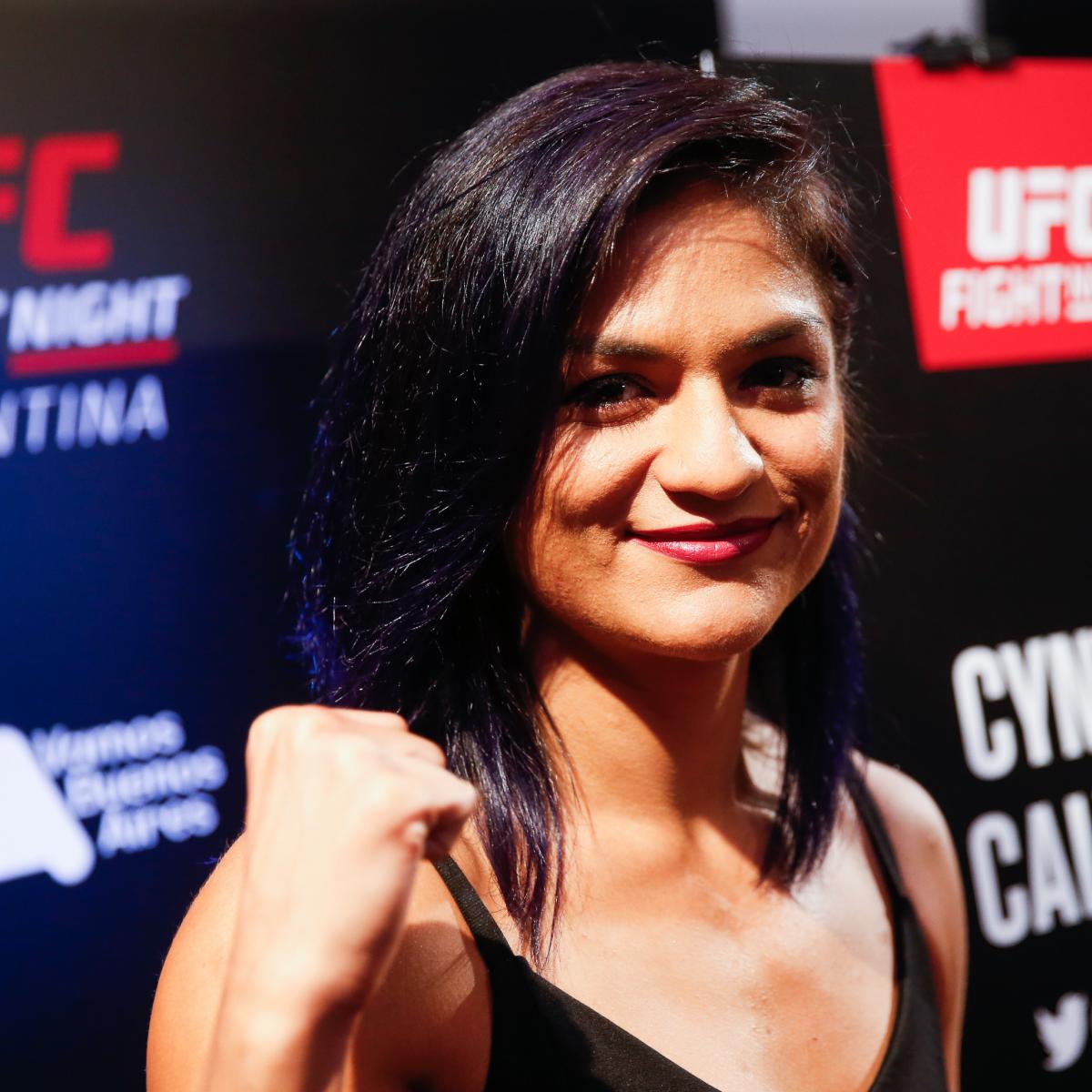 Ariel Helwani @arielhelwani

This is very hard to watch. https://t.co/K0GRcJITfa
UFC fans who woke up for Friday's weigh-ins for the upcoming event in Argentina were treated to a scary, but terribly familiar sight.
Just 36 hours separated from her showdown with Poliana Botelho, Cynthia Calvillo struggled physically to even make it to the scale.
The strawweight contender was visibly unsteady as she moved across the stage, wavering on multiple occasions. This was followed by the announcement that she had missed weight, coming in at 118 pounds for a fight with a 116-pound limit, and would have to forfeit 20 percent of her purse for the fight.
Guilherme Cruz @guicruzzz

ICYMI, Cynthia Calvillo missed weight by two pounds for her UFC Argentina bout with Poliana Botelho, but the fight is still on. She was fined 20%.

I'm no doctor, but I don't think she should be allowed to fight after seeing how she was at the scale.
Weight cutting is a process that sees athletes shed pounds ahead of a contest in order to compete in smaller divisions.
Though most combat sports have this to some degree, mixed martial artists take this practice to the extreme, with many losing large amounts of weight through dehydration and extreme dieting in the days before a bout and then reinflating by the time they reach the ring. A number of fighters have died from weight-cutting complications in the past, and while most of these incidents have taken place in smaller or international promotions, it's easy to look at a fighter like Calvillo struggling and know that they probably aren't in good shape for a cagefight the next day.
According to Guilherme Cruz of MMAFighting.com, Calvillo is still slated to fight on Saturday night. The UFC has historically shown itself to be willing to scrap fights due to concerns for a fighter's health, but regardless, there's no telling what kind of long-term damage Calvillo is doing to her body with cuts like these.
Source link