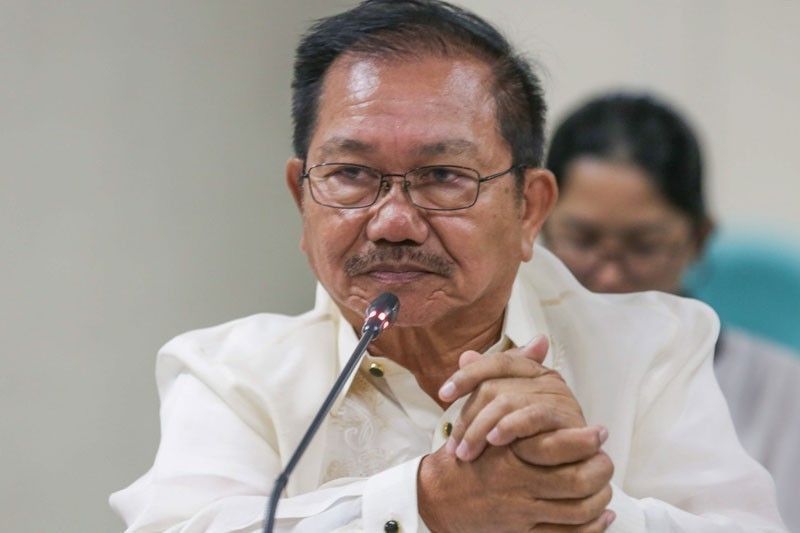 Agriculture chief submits to lifestyle check by Office of the President
MANILA, Philippines — Agriculture Secretary Emmanuel Piñol has submitted himself to a lifestyle check by the Office of the President to counter an alleged demolition job against him over the issue of rice importation and cartel.
Piñol on Thursday submitted a formal letter to the Presidential Anti-Corruption Commission (PACC) voluntarily submitting himself to a lifestyle check.
"I gave them blanket authority to check my bank accounts, check my actual lifestyle, inspect my rented house in Quezon City and my farm house in Kidapawan City," he said.
The PACC, under the OP, was created in October 2017 to investigate or hear administrative cases involving graft and corruption against all presidential appointees.
Piñol maintained that shortly after the National Food Authority was placed under supervision of the DA, the agency started the suggested retail price (SRP) on rice and his name was linked to increasing insinuation of corruption in rice importation.
"The objective is very simple and clear, which is to destabilize the DA (Department of Agriculture) secretary by raising issues of corruption until it reaches the ear of President Duterte," Piñol said.
"The main suspect in this demolition job are members of the rice cartel that has controlled and profited from rice trading," he added.
Piñol emphasized that without him, cartels would regain control over rice trading because without the SRP, prices of rice could be manipulated and hoarding may be rampant again.
Earlier this year, an artificial rice shortage happened in the country after the cheap subsidized rice from NFA ran out in the market, which pushed prices of commercial rice up.
The situation was eventually aggravated and blamed on rice cartels that took advantage of the lack of NFA rice, resulting in skyrocketing inflation for months.
The lack of cheap rice also prompted the government to resort to importation, which likewise garnered allegations of corruption, especially on the issuance of permits to private traders.
While Piñol believes that the most usual reaction to a demolition job is to issue a statement defending himself, he said the best way is to just confront the issue because releasing a statement is "self-serving and ineffective."
"This I believe will effectively address the question: did I gain financially from transactions, not only during the three months NFA was placed under the DA, over the last two years and a half that I served as DA secretary?" he said.
Piñol has also asked those who have business transactions with the DA to come forward and testify if there was any instance that he demanded money from them. – With Robertzon Ramirez
Source link