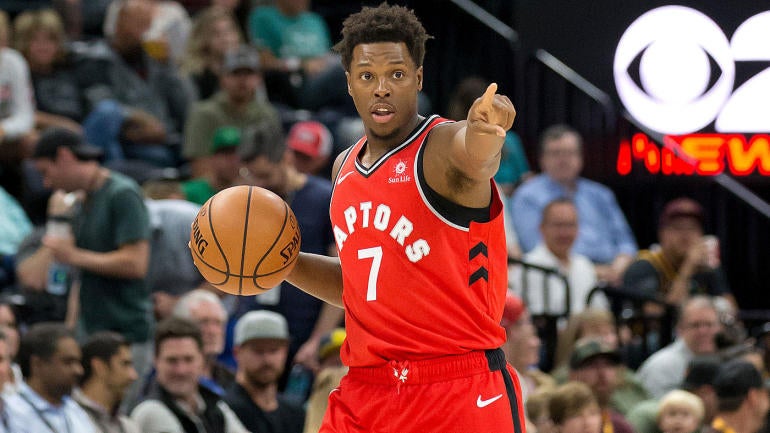 On Tuesday, Kyle Lowry had some interesting words regarding Raptors GM Masai Ujiri. When he was asked by ESPN's Rachel Nichols about his relationship with Ujiri, he made it clear it's strictly professional.
"He's the president of basketball operations, and that's it," he told Nichols. "He does his job, I do my job."
Ujiri, of course, made DeMar DeRozan the centerpiece in a trade that netted the Raptors Kawhi Leonard this summer. Lowry and DeRozan grew incredibly close during their time together in Toronto, to a point where Lowry said, "I felt betrayed because he felt betrayed" to Nichols. "That's my guy, that's my best friend."
Lowry and the Raptors have done incredibly well for themselves this year. They're 21-5 and setting the East ablaze right now. Lowry will be a free agent in 2020, but until then, the Raptors just need him to play.
On Friday's "Off the Bench" podcast, Casey Kiernan and Raja Bell talk about the importance of player-manager relations. Bell, of course, was on both sides of the deal, playing for numerous NBA teams and working with the Cavaliers as the as the Director of Player Administration. He said that those relationships aren't particularly important, and that as long as Lowry and the Raptors win games his opinion of Ujiri ultimately is a footnote.
Listen and Subscribe to Off The Bench with Kanell & Bell: iTunes | Stitcher | TuneIn
Source link